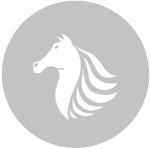 Live animals are our VIP customers onboard. Safeguarding their welfare and affording maximal Safety, Security and Comfort, are our ultimate duty.
Since air transportation of live animals is considered as the most humane method, with Express Air Cargo, we make it even better. Our specialists complying with the IATA Live Animals Regulations, provide means of expert treatment and highest attention to:
Our offer
Acceptance process
Appropriate conditions for loading and unloading preparations
Inflight temperature and light control
Awareness about customers' special requirements
Ground contact and veterinary services.
for more information
documentations
Take your documentation here
send email