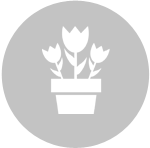 Perishable products require special attention to every detail from pick-up to final destination.
Products are treated delicately to extend the shelf life of fresh goods.
Our offer
Controlled environment
Special handling
Proper cool chain process from acceptance until delivery
Cool rooms and freezers are available from 15C to -20C
Expedited time on the tarmac at origin transit and destination stations
Why choose express go fresh
Staff numbers are quailed for special treatment of perishable goods from seafood to flowers.
for more information
documentations
Take your documentation here
send email